Summer School at IST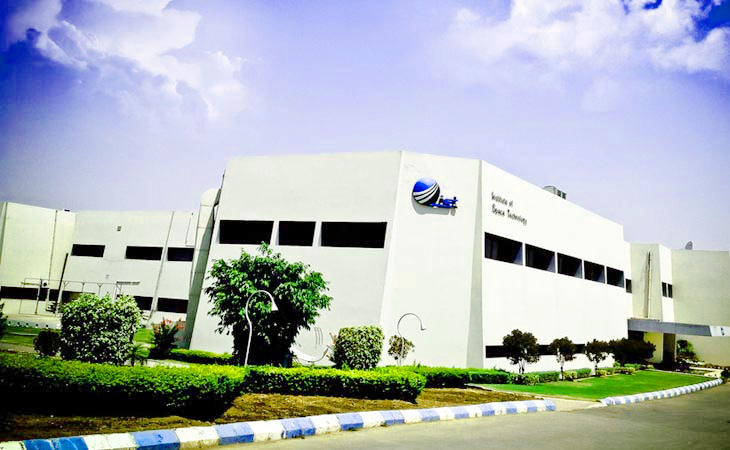 Institute of Space Technology IST is one of its kind technical institutions which is offering space sciences at a higher education level and on Monday, the institute has launched the first ever Space Summer School of Pakistan. It is being organized by the Space Technology Education and Popularization.
The total number of students which are attending the school is 300 and they belong to 75 different schools and colleges in Pakistan. The camp will be comprised over 7 days which will be having activity based learning and will have interactive sessions and exploration tracks for the students to have a learning fun routine.

Apart from the typical camp offering, the camp also offers theme based activities, hands on workshop, career counseling sessions, competitions, awards, social events and night with a theme of astronomy where the students will be learning about the vast space and the facts hidden in the nature along with the interaction with other schools and college's students.

The camp was inaugurated by the Dr Anjam Abbas who is the Deputy Director of Student Affairs in IST and welcomed the students to the camp and told them about the camp and its attractions. He outlined the theme of the camp and mentioned that the students will enjoy their time in the camp along with a great deal of learning. He also emphasized on the importance of the Space technology which is normally considered to be a low grade sciences and not many students opt the subject as their majors. He said that the students will be given a taste of the subject to its core so that they can make a better choice while choosing the majors.

Prof Dr Ashraf who is the Chairman of Pakistan Science Foundation was also invited at the inaugural ceremony as a chief guest. He applauded the efforts of the organization and told the students about the importance of these kind of awareness camps by IST. He said that the camp will be benefitting the students about the importance of the space technology to the youth. He mentioned that this is not the first time IST has hosted such event but it is famous for its work for spreading awareness of Space technology through proper and fun based learnings.

IST has been celebrating World Space Week for past many years and has won the award for hosting the maximum number of events in Pakistan in the field of space by the International World Space Week Association. He said that we are hoping to win the award for this year as well as we are pioneers in hosting events in the nation for space technology.

IST will be launching the first of its kind Dr. Abdul Salam Space Contest during the summer school and it will be a paper based test on the ten exploration tracks of SSS.
Related News
You may also interested in