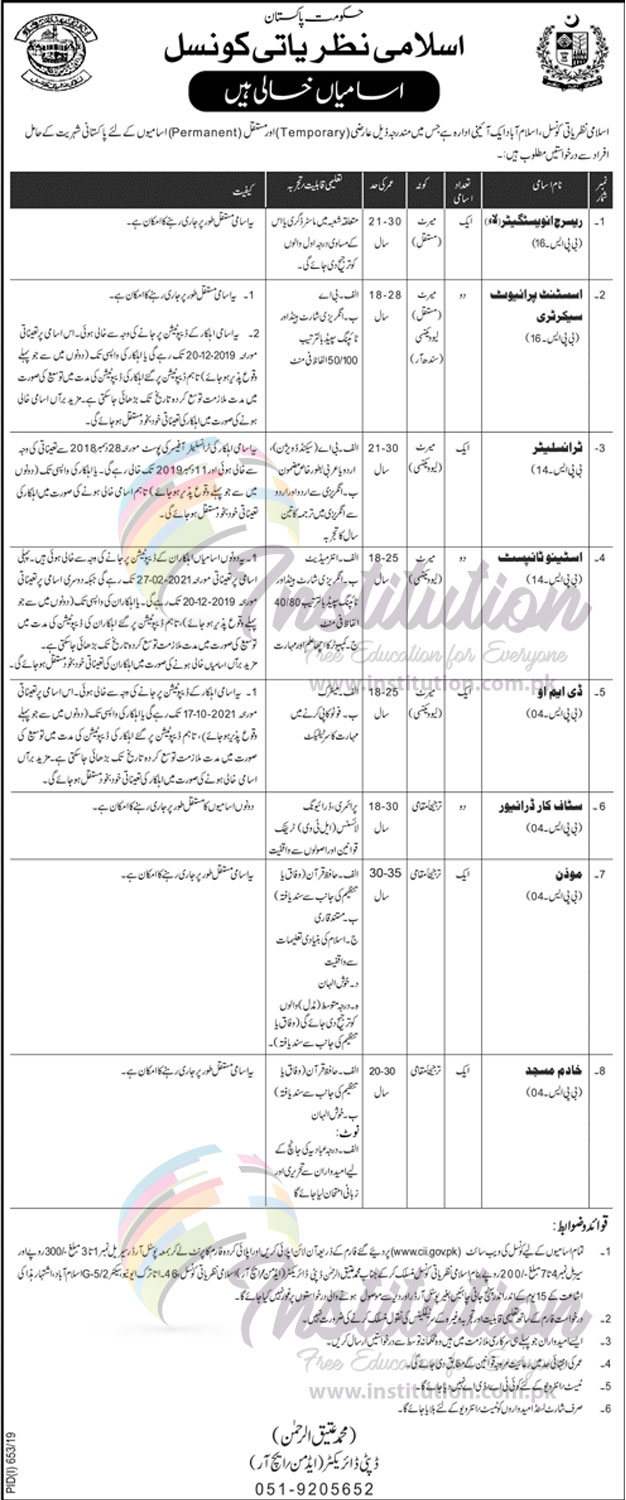 Council of Islamic Ideology Jobs (Career) Opportunities, Islami Nazriyati Council
Islamic Nazariytai Council offer the following jobs opportunities
Jobs Title: Research Investigation (Law)
Number of Jobs: 1
Age Limitation: 21-30 Years
Job Nature: Permanent
Education Requirement: Master Degree in related Field
Jobs Title: Assitant Private Sectory
Number of Jobs: 2
Age Limitation: 18-28 Years
Job Nature: Permanent
Education Requirement:BA + English Short hand + Typying speed 50/100 per minute

Jobs Title: Translator
Number of Jobs: 1
Age Limitation: 21-30 Years
Job Nature: limited time
Education Requirement: BA (Second Devision) with urdu + Arabic special subject. Transalation english to urdu and urdu to english.

Jobs Title: Stenotypist
Number of Jobs: -2
Age Limitation: 18-25 Years
Job Nature: contract Base
Education Requirement: Matric + also know how to use photocopy.